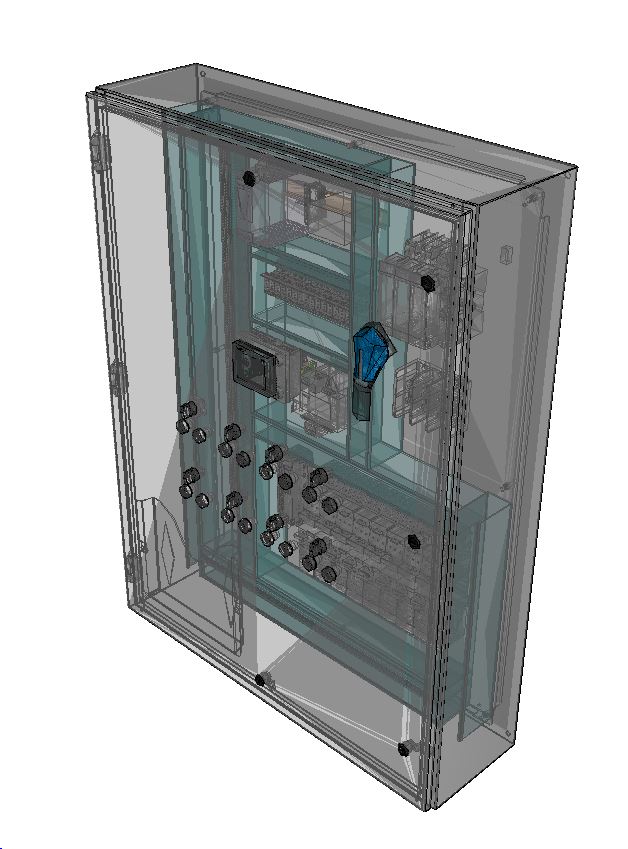 Eplan allows a compatible integration of design and manufacturing tasks for project execution. In developing Eplan practices and a work flow process, design quality improves and inefficiencies are reduced during the fabrication process.
In the past, components were identified as flat black boxes on a panel layout and designers agonized over mounting clearances. Panel design in 3D CAD improves visibility of mounting and wiring clearances. Component installation is better planned in the design stage instead of during fabrication. With a definite model, missing accessories are identified. Bills of materials are easily updated to reflect changes and with integration into an ERP system they are accurate down to the terminal cover.
In schematic generation, every wire is accounted for, reported and identified with such specificity that any skilled technician will understand. Wires are detailed with colour, gauge and component terminal connections on each end. This ensures the design team continues to provide accurate information.
As the panel is laid out virtually EPlan generates an NC file for drilling, and staff are no longer needed to manually measure and drill or cut. A milling machine accepts the NC file and performs the manual labour on various materials including FRP, steel and stainless steel.
Using Eplan for label generation involves each device and wire being identified in a design. Eplan can also produce data in several formats on associated printers, generating labels for wires, devices, terminals, etc. In other words, a once onerous task where mistakes were easily made is now eliminated.
Eplan is tailored to meet the design and fabrication processes of our industry, and through our commitment to this and other tools we are able to offer superior value for your money.