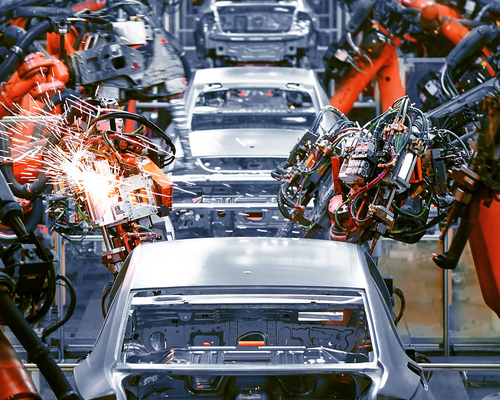 We supply control panels to all levels of the automotive industry, from auto manufacturers to first-tier suppliers and machinery parts makers. This includes robot cell manufacturers and bending machine builders and their design, programming and commissioning.
Examples of automated equipment we provide include
an operating station connected to a PLC.
safety upgrades.
programming robots that interact via conveyer systems.
power distribution systems controlling large motors.
paint line controls.
Whether it's a single machine or a multi-panel order, our customers can count on us.